GROOVE TERMINATOR & THE SOWETO GOSPEL CHOIR
[Music International]
The Fantail (Open air) Gluttony – Tue 14 Mar 2023
The return of this remarkable collaboration between the amazing Soweto Gospel Choir and home grown DJ hero Groove Terminator, is a most welcome one. The numbers don't lie and extra shows were added on Sunday afternoon and this last Tuesday.
I mean who is going out dancing on a Tuesday night in Adelaide? It's a school night! We're all getting on a bit. The answer is hundreds of people are at The Fantail, young people, old people, all sorts of people and they are all ready to get down, get funky and get their house on. History of House is a passion project by Simon Groove Terminator Lewicki who was born here and started his career in clubs like The Metro. Adelaide played a huge part in dance culture in the 1980's and 90's, leading the way with raves, warehouse parties, artists, labels, fashion, and scene. And GT was in the thick of it from the start. The concept of combining 90 minutes of dancefloor bangers from the 80's, 90's, and 2000's with a killer light show and the incredible 17 voice, dynamic Soweto Gospel Choir is absolutely inspired. With GT on the decks the choir provide diving vocals and dance, they twerk, they vibe, all with joy and abandon and take us all with them.
So there is songs like Everybody's Free, Girl I'll House You, 1999, so many killer diller tracks, deftly woven together by one of Australia's best DJ's and one of the world's best choirs. It's an amazing and euphoric explosion of the joy of music and dancing. At one point a woman pulls me close to tell me when she was nineteen years old, she wandered into The Metro and GT was playing. "Everything changed right then. I went to see him play all the time and he is the best DJ ever. Tonight I'm here with my husband and two kids – I wanted to share this joy with them'.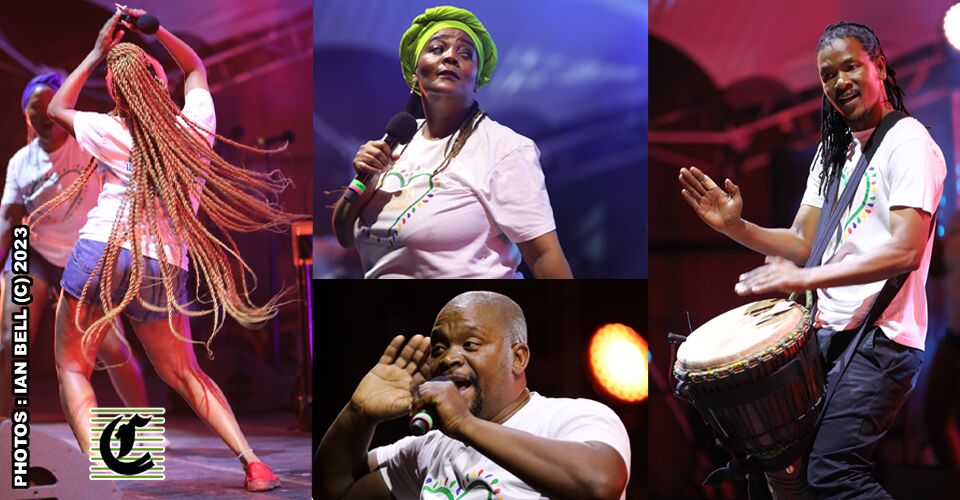 Limited shows left get your dancing shoes on and get to The fantail. (ps there is a Sunday afternoon show at 4pm if you are worried about being out too late).
Ian Bell
#TheClothesline
#ADLFringe